2019 WR Bi-Annual Conference Announced!!!
​
The 2019 WR Bi-Annual Conference will be held in Sarasota, Florida.
​
The date(s) are Monday, Set. 30th (Check-in) thru Friday, Oct. 4th (Check-out)
​
The conference begins Tuesday morning and concludes Thursday evening.
​
The Venue will be the Hilton Garden Inn near Sarasota-Bradenton Airport.
​
More detailed info will be forthcoming after Nativity
​
In Christ,
Archpriest Mark
New Clergy Ordinations & the Western Rite of ROCOR Expands Into Sweden!
We would like to welcome these newly ordained clergy into the Holy Church! May God grant them MANY YEARS!!!
​
Fr Seraphim Byrd was elevated to Priest (St Thomas- Mtn Home, AR)
Hieromonk Serafim (Furemalm) (Holy Protection-Stockholm, Sweden)**
Priest John Longero (St Andrew Orthodox Church, Reno NV) *
Hieromonk Lazarus (Wilhelmsson) (SS Halvard and Nikolaus, Gothenburg, Sweden) **
Fr Deacon Michael Petrus Catenacci (Holy Protection- Stockholm)**
Fr Deacon Andreas Eraybar (SS Halvard and Nikolaus- Gothenurg)**
* - New parish
**- New Parish and part of newly-formed Scandinavian Deanery
​
The three new parishes are:
St Andrew Orthodox Church - Reno, Nevada
Holy Protection of the Mother of God Orthodox Church - Stockholm, Sweden
SS Halvard and Nikolaus Orthodox Church- Gothenburg, Sweden
The ROCOR Western Rite Communties Gets a New Vicar-General
With the blessing of His Eminence Metropolitan Hilarion, the current-serving Dean of the ROCOR Western Rite Communities; the Archpriest Mark Rowe, has been installed as the Vicar-General for the ROCOR Western Rite Communities. The announcement was just made on October 10th, 2017 at the 2017 Annual ROCOR Western Rite Conference and Retreat in Mt. Alvernia, New York. This change covers all territories in the United States and abroad where ROCOR Western Rite missions and parishes have been established.
​
More news will be forthcoming soon!
​
A Message from the Dean Regarding Hurricane Irma
Brethren,
Thanks be to God for keeping us safe and for protecting my work colleagues, the first responders who had to leave their families to help others.
Thanks to Fr Brendan and Matushka Mary for working overtime at their hotels and getting people settled that evacuated from the East Coast as well as many elderly who needed a safe place. Your efforts are a blessing to many.
Thanks to Matushka Heather Gomez for going in just before the hurricane and working at the local high school in the food service dept where she works, with only a single co worker to help, where they fed over 2000 people over 10,000 meals while the school was an evacuation shelter.
Thanks to those who provided info as I was able to give it to let others know about my safety.
Whatever is lost can be replaced. Fr Brendan and Mary need our prayers, and our help.
Thank you for each call, text, offers of help for a place to stay or points for us to use, messages, and every single prayer that we have received from the WR Communities and clergy and friends from all across our great country.
Your holy prayers were heard and spared from what could have been a much more catastrophic hurricane..
I am so very grateful to be safe with my family, and look forward to being reuinted with them sometime this week.
There are many that didn't fare as well. Please keep them in your prayers.
You are all amazing people, and I always am proud of you all. I know without hesitation that you were there and will continue to be there for us as we rebuild our lives. It was a harrowing experience.
I can now take a nap, as I was unable to sleep until I knew for certain my clergy and their families were going to be ok. I couldn't sleep, worrying about Fr Brendan's home, etc. First thing in the morning, I went out and we arrived there together, Father and I, and made preliminary assessments and took photos, removed debris etc.
I then went and followed Fr Andrew and his family back home, returning from the shelter.
Knowing my crew is ok, I can now take a short nap, before I have to go help others and serve at the Sheriff's office.
God continue to bless you all !
With fraternal love and gratitude,
Fr Mark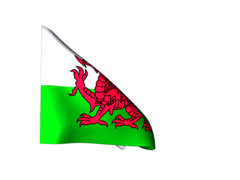 A Special Message Regarding the ROCOR Western Rite Communities in the United Kingdom & Ireland
​
​
​
​
​
​
​
​
​
​
​
For those who reside in the United Kingdom & Ireland who have interest in the Western Rite of the Russian Orthodox Church Outside Russia, please contact the Dean of the Western Rite Communities, Archpriest Mark Rowe. He is the Dean of the Western Rite Communities under the Omophorion of His Eminence Metropolitan Hilarion and as such is the only authorized official contact for all matters relating to missions and parish formation for the Western Rite Communities of the Russian Orthodox Church Outside of Russia. Local information can also be obtained by visiting www.westernriteorthodoxuk.org.uk, of which Father Thomas Cook is the administrator of and is available to field questions and forward inquiries.
A Newly Blessed Mission Parish Re-Established in Sarasota, Florida & Some Newly Ordained Clerics Join the Western Rite Community
​
It is with great excitement that we announce the re-opening of St. Joseph's Orthodox Parish in Sarasota, Florida. On April 4th through the 7th, His Eminence Metropolitan Hilarion visited the new parish location at 4123 North Tamiani Trail, Suite 206 Sarasota, Florida 34234 and served the Divine Liturgy throughout his stay.
On Thursday, Fr. Matthieu Trinique was made a Deacon Holy Archangels Orthodox Church in Waterville, Maine. On Friday, Fr. Kevin Kirwan was made a Deacon and will be attached to Holy Cross Orthodox Church in Omaha, Nebraska. Please feel free to view the pictures below. We want to welcome these new servants to the Lord's Vineyards and support them with our prayers as they begin their ministries in His Kingdom.
Re-Boot for a Western Rite Parish in Sarasota, Florida
Brethren,
Glory to God ! We have secured a space for the relaunch of St Joseph Orthodox Church in Sarasota Florida.
The corporate and IRS paperwork has just been filed, and we are projected to take possession April 1, 2017 under a 1 yr lease.
The property is newly renovated, and they have generously offered to pay for our sign facing the road. We are located on Tamiami trail, which is the major thoroughfare in the area. We border two counties, with the Sarasota airport and lodging not 5 minutes away for visiting clergy :)
We will begin the mission with some 20-22 souls at the onset. Our goal is to have 50 by Nativity.
That being said, as a start up plant, we need your help.
Of your Christian charity and fellowship, we are seeking help to get the chapel appointed and up and running. We have most items we need, but are lacking a few items, and need help with start up costs, then we should be up and running with no problems.
Wish list
Chalice set ($250)

Dorm fridge and coffee maker ($125)

Chairs 24@ $20 ea.

Two (2) 6' folding tables for fellowship hour ($80)

Case of 16 hymnals $306

3 music stands for icons ($75)*** Donated ***

​
Please let me know privately if you can help.
fr.markrowe@gmail.com
In Christ,
Fr Mark
New Parish Coming Into the Church
Bretheren,
It is with great joy that I send you this news!
We are blessed to add the church of St Thomas in Mountain Home, Arkansas to the WR Communities
http://www.ozarksorthodox.com/
Sam Seamans will be ordained to the Priesthood
Jim Casper to the Diaconate
Marc Byrd to the Diaconate
​
The ordinations are set for Feb 22-24, 2017 at St Nicholas Monastery, Ft Myers FL./
Please include them in your parish prayers and be sure to let the faithful know
'And the Lord added to their number...."

Blessed Sunday !
Fr Mark
A Message from the Dean's Desk
​
Brethren,
It is with great joy that I announce to you that His Eminence has blessed a new project for our WR Communities that Hieromonk Ezekiel and I have prayed about and worked on for some time that will now become a reality.
With the blessing of His Eminence, Metropolitan Hilarion, we shall begin the planning phase of our new mens WR monastery in Louisiana. It will be in the Benedictine tradition.
​
The Monastery of Our Lady and St John the Forerunner and Baptist.
The monastery superior is Hieromonk Ezekiel.
​
Plans are for monastic housing with guest cells, a full chapel and refectory, and a cemetery.
This is a huge project, and we ask you undergird this project with prayer, fasting and almsgiving to reach its potential.
Our goal is to make this monastery not only a place for spiritual renewal for the WR communities, but also our location to conduct ordinations, retreats, seminars etc.
​
**But there is more **
​
Also attached as a metochion of this monastery will be a women's convent, the Convent of St Mary Magdalene. There are currently two nuns in residence, Mother Barbara and Mother Cecelia.
​
Donations earmarked for the seminary may be sent via paypal at the WR Communities website www.rocor-wr.org.
Please, of your Christian Charity, consider a gift today to start the building fund. You can also donate directly by clicking here>
​
Yours in Christ,
Archpriest Mark Rowe
Dean, ROCOR WR Communities
An in-depth article on the monastery has been posted by Pravoslavie.ru. To read it, click HERE
A New Western Rite Mission in Puerto Rico has been formed!!!
Two new priests for the Puerto Rico Mission of St Michael the Archangel were ordained by His Eminence, Metropolitan Hilarion at St Nicholas Monastery, Ft Myers Fl. on December 27th and 28th.
​
Let us congratulate them and wish them well!
Axios ! Axios ! Axios !
Click on any of the images to enlarge
Ancient Faith Radio's Adam Lowell Roberts Interviews Archpriest Mark Rowe, Dean of ROCOR Western Rite Communities
Length: 1:13:21
In episode 16 Adam spoke with Fr. Mark Rowe, Dean of the Western Rite for ROCOR of North America. Fr. Mark was directly evangelized by Bishop THOMAS, a previous guest of Adam's on the podcast. Adam and Fr. Mark discuss the value of monasteries in America, Western Rite, and what modern evangelism looks like.
Archpriest. Mark Rowe, Dean of the Western Rite for ROCOR of North America